Britain: A Summer of Anti-Semitism by Ruthie Blum
"2016 was the worst year on record for antisemitic crime [in Britain]," — National Antisemitic Crime Audit, published on July 17, 2017."Britain has the political will to fight antisemitism and strong laws with which to do it, but those responsible for tackling the rapidly growing racist targeting of British Jews are failing to enforce the law." — Gideon Falter, Chairman of the Campaign Against Antisemitism.
The first "Palestine Expo" — a two-day festival in London, self-described as the "biggest social, cultural and entertainment event on Palestine to ever take place in Europe" — was held over the weekend of July 8, 2017 at the Queen Elizabeth II Centre in Westminster. The gathering, attended by an estimated 15,000 people, included political panels, workshops and food courts — ostensibly to highlight and honor "Palestine history and heritage."
Given the identity of its organizers, however, its true impetus — to demonize the Jewish state — was clear from the outset. Sponsored by the Leicester-based Friends of Al-Aqsa (FOA), a group that openly supports the Islamist terrorist organizations Hamas and Hezbollah, the event aroused the anger of pro-Israel activists and the British government alike.
About a month before the Expo was scheduled to take place, Communities and Local Government Secretary Sajid Javid sent a letter to the FOA — which promotes the Boycott, Divestment and Sanctions (BDS) movement against Israel, and figures such as Holocaust denier Paul Eisen — expressing his concerns and threatening to call off the event.
FOA founder Ismail Patel replied that Javid had "failed to provide any satisfactory reason as to why they have chosen to cancel an event which seeks to celebrate Palestinian culture and heritage." He also resorted to a classic anti-Semitic trope, accusing the government of being influenced by the Jewish lobby.
As Javid set the date of June 23 for his final decision on whether the Expo would be canceled, Patel began a crowdfunding campaign to raise money for legal representation to challenge the government in the event of a cancellation. Neither materialized, however, when the controversy was upstaged by the deadly Grenfell Tower fire, which erupted on June 14, the day of the exchange of letters between Javid and Patel.
A week later, Javid gave the green light for the event.
Among the speakers at the Expo was South African Islamic scholar Sheikh Ebrahim Bham, know for having quoted Hitler's propaganda minister Joseph Goebbels comparing Jews to fleas. Patel defended his decision to host Bham at the event by saying:
"Shaykh Bham clearly uses it to demonstrate how terrible the treatment of the Jews under Nazi persecution was.

"He then goes on to state that similar treatment is now being experienced by Palestinians under Israeli occupation – that of being sub-human."
Other speakers included openly anti-Israel academics, some Jewish, all with a history of anti-Semitic writings, remarks and social media postings, as well as the highly controversial former UK National Union of Students president Malia Bouattia.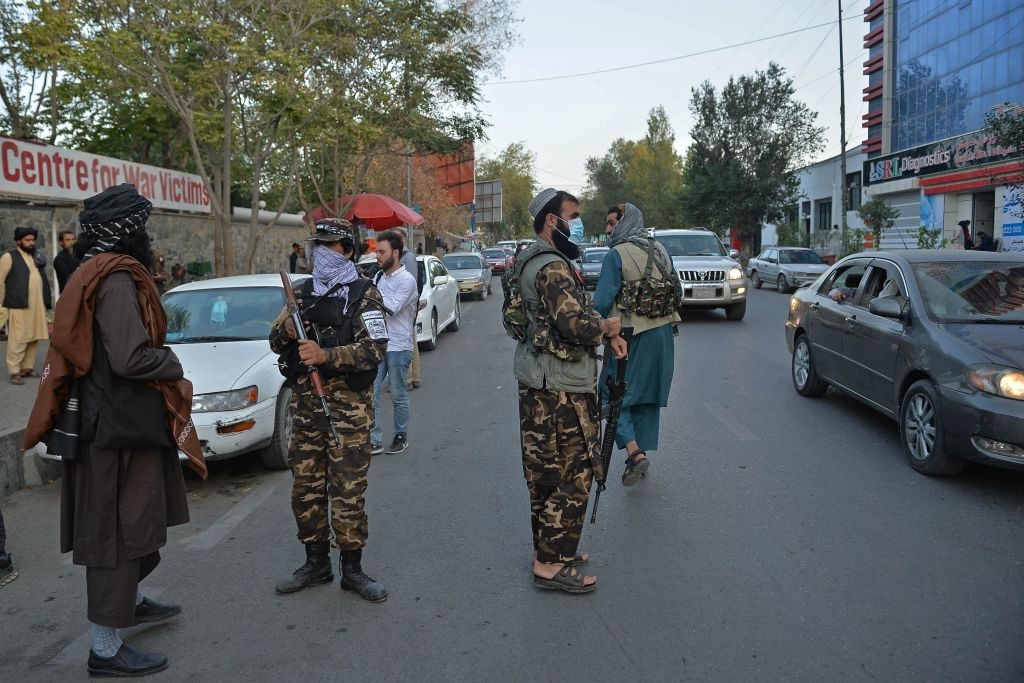 Malia Bouattia, former president of the UK National Union of Students, refers to acts of terrorism against Israelis as "resistance". (Image source: NUS press office)
Jason Silver, a Jewish resident of London who attended the event "to record what I knew would be a hate fest of antisemitism and more blood libels and incitement to hatred," sent a letter to the Daily Mail detailing his experience. He also posted the letter on Facebook, along with video footage he recorded during the three hours he was there, before being forced by organizers to leave.
Silver wrote that talks by "key speakers were truly vile, both to Jews and against the UK for the Balfour Declaration," a reference to the 100-year-old document supporting a Jewish homeland in Palestine — for which the Palestinian Authority has threatened to sue Britain.
Silver said that he encountered no problems with participants — most of whom were wearing Muslim garb — until he donned his Jewish skull cap. Within 10 minutes, he wrote, he was told he was not welcome, and must exit the premises. When he asked why he was being ordered to leave — after having been there for a full three hours with no mishap — he was not given a reason.
Nor did the security guards to whom he complained about being discriminated against by virtue of his religion come to his aid. On the contrary, Silver said, they not only refused to listen to his claim that a "crime of racial/religious hatred" was taking place, but assisted organizers in ousting him, on the grounds that they had the right to decide whom to reject.
Since the incident, Silver has contacted members of the British government — including Javid — as well as the police and the organization Jewish Human Rights Watch. Most have responded that they will be investigating his complaint.
His story is not an isolated incident, however, as is indicated by the latest National Antisemitic Crime Audit, published on July 17, 2017 by the Campaign Against Antisemitism (CAA). The report is summarized as follows:
"2016 was the worst year on record for antisemitic crime [in Britain]; a consistently elevated level of antisemitic crime has become the new normality for British Jews; violent antisemitic crime continued to disproportionately affect smaller Jewish communities in 2016; our simple recommendations from last year are repeated this year because, despite many promises, they have not been implemented by law enforcement bodies; and antisemitic crime appears to be worsening in the initial months of 2017, with incidents including the firebombing of kosher restaurants in Manchester, a man stopped by police in London after brandishing a meat cleaver and machete whilst chasing after Jews, and police closing down London's iconic shopping streets to make way for a major pro-Hizballah march."
CAA Chairman Gideon Falter bemoaned the findings, saying:
"Britain has the political will to fight antisemitism and strong laws with which to do it, but those responsible for tackling the rapidly growing racist targeting of British Jews are failing to enforce the law."
Thus, he warned, "There is a very real danger of Jewish citizens emigrating, as has happened elsewhere in Europe, unless there is radical change."
Ruthie Blum is the author of "To Hell in a Handbasket: Carter, Obama, and the 'Arab Spring.'"