Will Mahmoud Abbas Pay Salaries to the Arsonists? by Itamar Marcus
While Palestinian Authority (PA) leader Mahmoud Abbas was accepting praise for sending Palestinian firefighters to help put out fires in Israel, the PA Finance Ministry was busy doing the paper work to start paying salaries to the Palestinian arsonists who were arrested for setting many of those same fires. So far Israel has arrested 23 suspected arsonists connected to the hundreds of fires that raged across Israel in the last week of November, burning more than 500 homes and 32,000 acres of forests and national parks. According to Palestinian law documented by Palestinian Media Watch (PMW), anyone imprisoned for "resisting the occupation" receives a high monthly salary. Therefore, all of those convicted and imprisoned for arson will receive PA salaries "from the day of arrest until the day of release."
---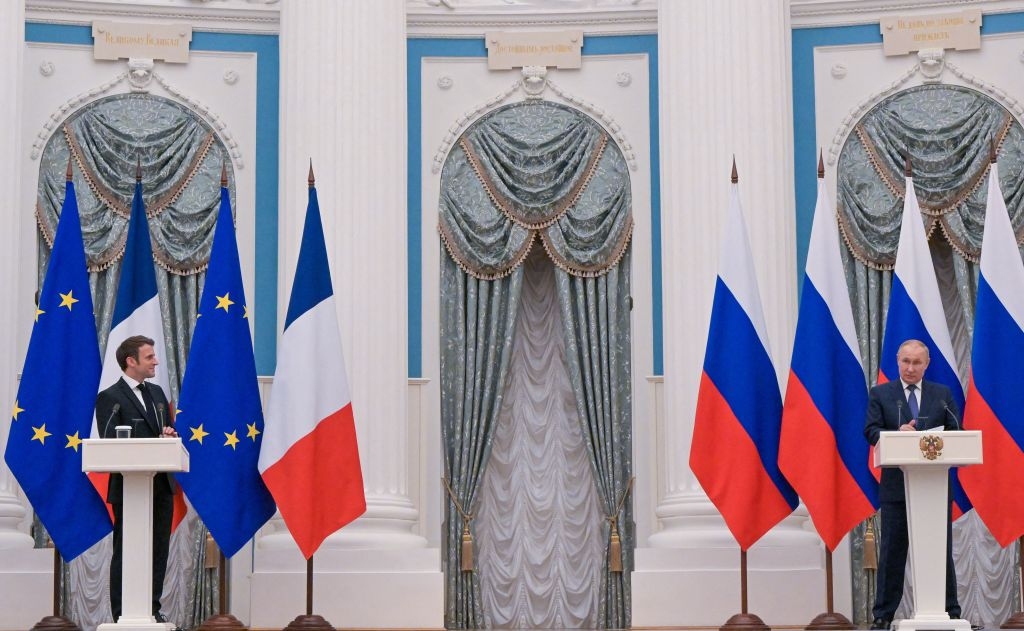 A fire rages in central Haifa, November 24, 2015. (Image source: Haaretz video screenshot)
Of course, it is not only arson-terrorists who receive a PA salary. All Palestinian, Israeli Arab and Arab terrorists from any country who are imprisoned are rewarded with high salaries from the PA. (See PMW Special Report) According to PA law and practice, "resisting the occupation" includes any Arab imprisoned for attacking Israelis by any means, including throwing a stone at a car, driving a car into people at bus stops, building bombs for suicide bombers to blow up at cafes, or shooting and stabbing civilians to death in their sleep. Since the PA automatically includes anyone who attacked Israelis or their possessions as "fighters" who are "resisting the occupation," there is no justification under Palestinian law and practice not to include last week's arsonists among the Palestinian "heroes" who receive monthly salaries.
Significantly, these salaries for terrorists rise the longer terrorists are in jail. Terrorists convicted of murder and serving life sentences will reach a high salary of NIS 12,000 a month – more than four times the average Palestinian salary.
The PA has already paid the five Hamas terrorists who murdered Eitam and Naama Henkin in front of their four children last October in total NIS 91,000 as reward for their murders. And terrorist Abdallah Barghouti has already received NIS 645,000 for building the bombs that murdered 67 Israelis at the Sbarro pizza shop, Sheffield Club, Moment Café, the triple bombing at the Ben Yehuda pedestrian mall, Hebrew University and No. 4 bus in Tel Aviv.
Today there are approximately 7,000 Palestinian prisoners on the PA payroll. The PA rewards them every month for terrorism, and this generous arrangement will cost the PA NIS 488 million in 2016 alone, according to the PA's publicized budget.
If Abbas was ever serious about stopping the PA's ongoing support for terrorism, he now has the perfect opportunity to make a difference. Instead of merely enjoying complimentary headlines and nice photo ops of Palestinian firemen with Israelis, Abbas should decree that the arsonists will not receive PA salaries.
Even though this is contrary to current Palestinian law and practice.
Should Abbas insist on adding the imprisoned arsonists to the PA payroll, his hypocrisy in sending a few fire engines to Israel will be exposed to the world.
Should Abbas decide to deny salaries to the arsonists this may indicate the beginning of a fundamental change in the PA attitude toward terrorism. However, if Abbas cancels salaries only to the arsonists, it will not be enough. If he says to the world that the PA will not pay salaries those who burned trees, rocks and homes while it continues to pay salaries to murderers of men, women and children, his values and behavior, which cause many to see him as a terrorist leader, will remain unchanged.
If Abbas' act of sending fire trucks to help Israel was a sincere act indicating that he is no longer a terrorist leader, he now has a great opportunity to prove it.
Right now while he has the world's attention, having made this small gesture in the direction of peace, let him take a serious step. Abbas should announce that not only will the arsonists not be rewarded with PA salaries, but he is changing Palestinian law and canceling the payments to all imprisoned terrorists altogether.
And what better opportunity than now to announce this, during Fatah's Seventh General Conference.
If Abbas continues to pay salaries to murderers and arsonists, his gesture of sending fire trucks to Israel must be seen as an act of contemptuous hypocrisy.
Itamar Marcus is director of Palestinian Media Watch.