Turkey: Marry Your Rapist by Burak Bekdil
The head of a department of the Supreme Court of Appeals has revealed that nearly 3,000 marriages were registered between the victims of sexual abuse, including rape, and their assailants. The judge mentioned a particular case in which three men kidnapped and raped a girl, then one of them married her and the sentences for all three were lifted.
Instead of passing legislation to amend grotesque articles in the penal code, Erdogan keeps doing "family engineering" in line with his Islamist thinking. Most recently Erdogan told a women's association that "family planning and contraception were not for Muslim families."
Turkey's First Lady, Emine Erdogan, shocked many people when she said that the Ottoman-era harems were "educational centers that prepared women for life."
There have been several dramatic aspects of Turkey's creeping Islamization over the past 15 years. Anti-Semitism, xenophobia, an eroding secular social life and majoritarianism (that the majority in a society is entitled to primacy) are not all. The Islamization of Turkish society has also made life more difficult for women.
In 2015, Turkey ranked 130th in gender equality among a group of 145 countries. But that was hardly surprising. Only a year earlier, President Recep Tayyip Erdogan had objected to equality between men and women. "Women's equality with men is against nature," he said.
All this is in contrast to the secular principles Erdogan has long fought to undo. Turkish women won suffrage as early as 1934, 25 years before Swiss women won the same right. Now, 82 years after winning the right to vote, Turkish women had to hear their president, Erdogan, offering them "Turkish-style" women's rights. "We don't necessarily have to express, defend and implement women's rights in the format and style that exists in the West," Erdogan commented.
Erdogan is not alone in thinking that a woman's best role should be as a mother. His wife, Turkey's First Lady, Emine Erdogan, shocked many people when she said that the Ottoman-era harems were "educational centers that prepared women for life."
That being the mindset of Turkey's most powerful man, life for modern Turkish women, especially those who dissent about anything, would become harder.
In May a Turkish court sentenced a journalist, Ms. Arzu Yildiz, to 20 months in jail for showing video footage of arms shipments in trucks apparently operated by Turkish intelligence and carrying a cargo of weapons bound for various Islamist groups in Syria. Erdogan has been particularly sensitive about the film and claimed that searching the trucks and some of the media coverage of it were part of a plot by his political enemies to undermine him and embarrass Turkey.
The case against the journalist, Yildiz, however, marked a legal peculiarity in addition to her sentence. In May, Yildiz was sentenced to 20 months in prison and deprived of parental rights over her children for exposing the proceedings of the trial.
President Erdogan has insisted that the vehicles were carrying humanitarian aid and accused the prosecutors of "treason and espionage," as well as of being agents of his US-based nemesis Fethullah Gulen.
The prosecutors were arrested and put on trial in a closed court session, before being sentenced to prison terms. Yildiz obtained video of the proceedings, however, and posted the prosecutors' testimonies, which contradicted the government's claims, on YouTube.
"Nobody can take my children away from me… not even the Sultan himself, let alone the court," Yildiz told Can Erzincan TV.
The court also stripped Yildiz of legal rights over her children for breaching the confidentiality of the court case. The ruling said the journalist would be deprived of legal guardianship of her children, invoking an article in Turkey's penal code. The decision meant she would not be able to register her children in school, open bank accounts for them or take them abroad alone, and could only do so in conjunction with their father.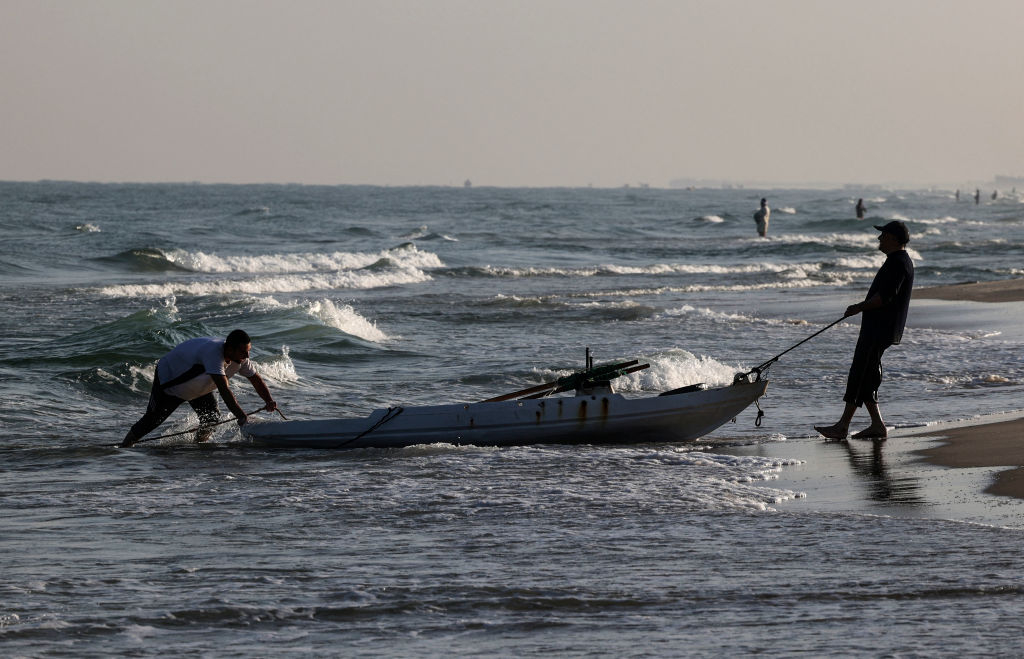 A Turkish court sentenced journalist Arzu Yildiz to 20 months in jail for publishing a video that showed Turkish intelligence agents shipping weapons to Islamist groups in Syria. The court also stripped Yildiz of legal guardianship over her own children, for breaching the confidentiality of the court case.
But — even according to official narrative — women may face worse tragedies in Erdogan's Turkey. The head of a department of the Supreme Court of Appeals has revealed that nearly 3,000 marriages were registered between the victims of sexual abuse, including rape, and their assailants. Speaking to a parliamentary commission, the senior judge testified that children between the ages of five and 18 could be subjected to sexual abuse in the country, and that girls between the ages of 12 and 15 were more easily tricked by abusers. The judge mentioned a particular case in which three men kidnapped and raped a girl, then one of them married her and the sentences for all three were lifted. Marriage proposals, Turkish style.
Instead of passing legislation to amend grotesque sections of the penal code, Erdogan keeps doing "family engineering" in line with his Islamist thinking. Most recently, Erdogan told a women's association that childless women were "deficient, incomplete." He said that "rejecting motherhood was giving up on humanity" and that "family planning and contraception were not for Muslim families."
Mustafa Kemal Ataturk, the founder of modern Turkey, struggled hard to grant Turkish women what their Western peers enjoyed in more civilized parts of the world. Erdogan is now busy undoing the legacy of Ataturk, which had once produced proud, Western-thinking Turkish women.
Burak Bekdil, based in Ankara, is a Turkish columnist for the Hürriyet Daily and a Fellow at the Middle East Forum.