by Bassam Tawil  •  January 13, 2017 at 1:30 pm
Abbas here lied twice. First, it is a lie that he is prepared to return to the negotiating table with Israel. In the past few years, Abbas has repeatedly rejected Israeli offers to resume the stalled peace negotiations.

Abbas's chief negotiator, Saeb Erekat, claimed this week that his boss was ready to resume the peace talks with Israel in Moscow….Indeed, Abbas had "earlier" voiced his readiness to meet with Prime Minister Benjamin Netanyahu in Moscow. But Abbas once again outlined his preconditions for such a summit… This means that Abbas has not abandoned his preconditions for resuming the peace talks with Israel. The timing of Erekat's announcement in Moscow is clearly linked to the Paris peace conference. It is part of the Palestinian strategy to depict Israel as the party opposed to the resumption of the peace talks.

Abbas has in the past reluctantly condemned some of the terror attacks against Israel. But these statements were made under duress, after being pressured by the US or EU.

In fact, his "condemnations" are nothing but political pablum, a sop to the West.

The Palestinian terrorist who rammed his truck into a group of young Israeli soldiers last week was doing exactly what his president urged Palestinians to do.

The Germans and French should not believe Abbas when he says that he condemns truck terror attacks in their countries. The scenes of Palestinians celebrating carnage in Jerusalem should serve as a wake-up call to the international community. The message of the call? That the overall Palestinian strategy – like the jihad strategy – is built on lies. Both continue to feature terror as one their main pillars.

What members of the international community do not seem to understand is that… [t]he terrorist who rammed his truck into a German Christmas market did not carry out his attack in outrage at a German settlement or a checkpoint. The terrorist who mowed down French people celebrating Bastille day was not protesting French "occupation." Abbas and his cohorts, like the terrorists in Europe, are part of just one big global jihad against all "infidels" – including them.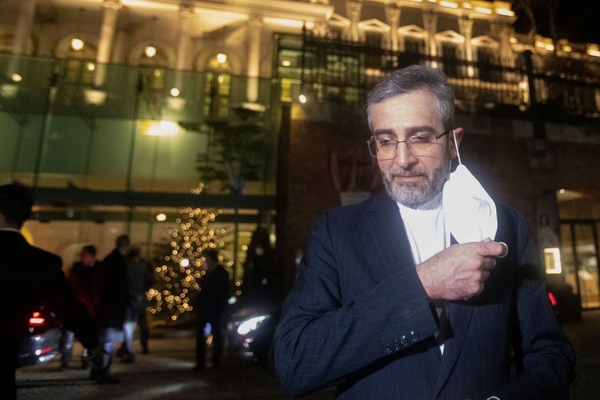 Palestinian Authority Leader Mahmoud Abbas
The Palestinian Authority and its leader, Mahmoud Abbas, still believe that they can fool all of the people all of the time. This has always been the Palestinian strategy: nothing new here. Yet one likes to think that world leaders and decision-makers in the West will eventually – perhaps today? – wake up to the fact that the Palestinians are playing them for fools.
Last week's terror attack in Jerusalem, where a Palestinian tourist rammed his truck into a group of soldiers, killing four and wounding scores of others, rips the mask off of Abbas and his PA leadership in Ramallah. By either failing or consciously refusing to condemn the terror attack, they expose their cowardice, but, equally importantly, that terrorism directed against Jews is just fine by them.
How differently Abbas plays his cards when the blood spilled is not Jewish: seldom has he missed an opportunity to condemn terrorist attacks around the world.
Continue Reading Article