The Moral Cost of Appeasing Iran by Mohshin Habib
The leaders of both France and Italy set aside their values to appease the president of Iran.
In France, protesters demanded that President François Hollande challenge the Iranian president about his country's human rights abuses. France's leadership, however, raised no questions of that sort. Instead, Mr. Rouhani was welcomed as a superstar.
According to a 659-page report by Human Rights Watch, Iran's human rights violations under Mr. Rouhani's governance have been increasing. Social media users, artists and journalists face harsh sentences on dubious security charges.
In November, the Iranian Supreme Court upheld a criminal court ruling sentencing Soheil Arabi to death for Facebook posts "insulting the Prophet" and "corruption on earth."
Right after signing the Iran nuclear deal with itself — Iran still has not signed it, and even if it did, the deal would not be legally binding — members of the P5+1 (the five permanent members of the UN Security Council plus Germany) have been showing their eagerness to establish improved relations with their imaginary partner.
Last month, after the lifting of international sanctions, Iran's president, Hassan Rouhani, went on a five-day trip to Italy and France.
Officials from the host countries were so enthusiastic to welcome the Iranian president, it was as if they were unaware of Iran's multiple violations of The Treaty on the Non-Proliferation of Nuclear Weapons (NPT) — which Iran did sign in 1968. They also seemed unaware of Iran's expansion into Syria, Lebanon and Yemen, as well as Iran's continuing role in sponsoring global terrorism.
Although both the leaders of France and Italy seemed eager to appease the president of Iran, in Paris, thousands of demonstrators gathered on the streets to protest Mr. Rouhani's visit, and staged mock executions to highlight Iran's dire human rights violations. In 2014, for instance, at least nine people were executed on the charge of moharebeh ("enmity against God").
Even today, dozens of child offenders remain on death row in Iran. According to Iranian law, girls who reach the age of 9 and boys who reach the age of 15 can be sentenced to capital punishment. A recent report by Amnesty International called Iran one of the world's leading offenders in executing juveniles. Despite the country's ratification of the Convention on the Rights of the Child — which abolishes the use of the death penalty against offenders under the age of 18 — the UN estimates that 160 minors remain on death row.
The Iranian delegation, according to The New York Times, had asked Italian officials to hide all statues leading to the grand hall of the Capitoline Museums — where a news conference between Prime Minister Matteo Renzi and the Iranian president took place — to avoid any "embarrassment" for Rouhani, who casts himself as a moderate and reform-seeker. So on the first stop of Mr. Rouhani's European visit, statues were encased in tall white boxes. In addition, "The lectern, was placed to the side — not the front — of an equestrian statue of the emperor Marcus Aurelius, apparently to avoid having images of the horse's genitals appear in news photographs."
As any kind of image is haram (forbidden) in Islam, any form of statue is considered idolatry.
Many Italians expressed their outrage over the decision to censor the statues. They accused the government of betraying Italian history and culture for the sake of economic interests.
An Iranian women's rights organization, My Stealthy Freedom, condemned the Italian government's decision. In a post on their Facebook page, the group wrote:
"Italian female politicians, you are not statues, speak out. Rome covers nude statues out of respect for Iran's president in Italy and Islamic Republic of Iran covers Italian female politicians in Iran. Dear Italy. Apparently, you respect the values of the Islamic Republic, but the problem is the Islamic Republic of Iran does not respect our values or our freedom of choice. They even force non-Muslim women to cover up in Iran…"
In France, protesters demanded that President François Hollande challenge the Iranian president about his country's human rights abuses. France's leadership, however, raised no questions of that sort. Instead, Mr. Rouhani was welcomed as a superstar.
Big business deals were signed. France's car-maker Peugeot and Iran's leading vehicle manufacturer, Khodro, are engaged in a €400 million partnership. France's energy giant, Total, signed a Memorandum of Understanding to buy crude oil from Iran. Total will reportedly begin importing 160,000 barrels of oil per day starting on February 16. Twelve days after the West lifted economic sanctions, Airbus announced that Iran Air had agreed to purchase 118 new planes. The deal is estimated at $25 billion.
Prime Minister of France Manual Valls hailed his country's trade agreements with Iran. "France is available for Iran," he said.
During a recent visit to Tehran, Germany's Foreign Minister, Frank Walter Steinmeier, asked the Iranian president to keep Germany in mind as a future stop on his next trip to Europe.
Meanwhile, according to a US State Department report, Iran has pledged to continue its assistance to Shiite militias in Iraq. Many of these militias have poured into Syria and are now fighting alongside the Assad regime. Rouhani's government also continues to support its Lebanese proxy Hezbollah, and Palestinian militants in Gaza.
For many years, the Iranian president has kept up close ties with leaders of Hezbollah, including Abbas Moussavi (the former leader of Hezbollah who was killed in 1992) and Hassan Nasrallah. In March 2014, Mr. Rouhani publicly pledged support for Hezbollah.
Rouhani's Defense Minister is a former Islamic Revolutionary Guards Corps (IRGC) officer, Brig. Gen. Hossein Dehghan. He commanded IRGC forces in Lebanon is Syria during Hezbollah's founding years from 1982-1984.
Last September, Dehghan said that Tehran will continue arming Hezbollah, Hamas and any group that is part of the "resistance" against the U.S. and Israel. Iran, he explained, considers America to be the Great Satan.
"Hizbullah," Dehghan stated, "does not need us to supply them with rockets and arms. Israel and the U.S. need to know this. Today, Hamas, the Islamic Jihad, and Hizbullah have the capability of producing their own resources and weapons themselves. Nevertheless, we shall not refrain from supporting them."
As well as Dehghan, almost all of Rouhani's appointments are either former members of the IRGC or other revolutionary institutions, such as Iran's Judiciary and Intelligence Ministries.
Iran's human rights violations under Rouhani's governance have been increasing. A 659-page report published by Human Rights Watch concludes that Iranian authorities have repeatedly clamped down on free speech and dissent. "In a sharp increase from previous years, Iran also executed more than 830 prisoners."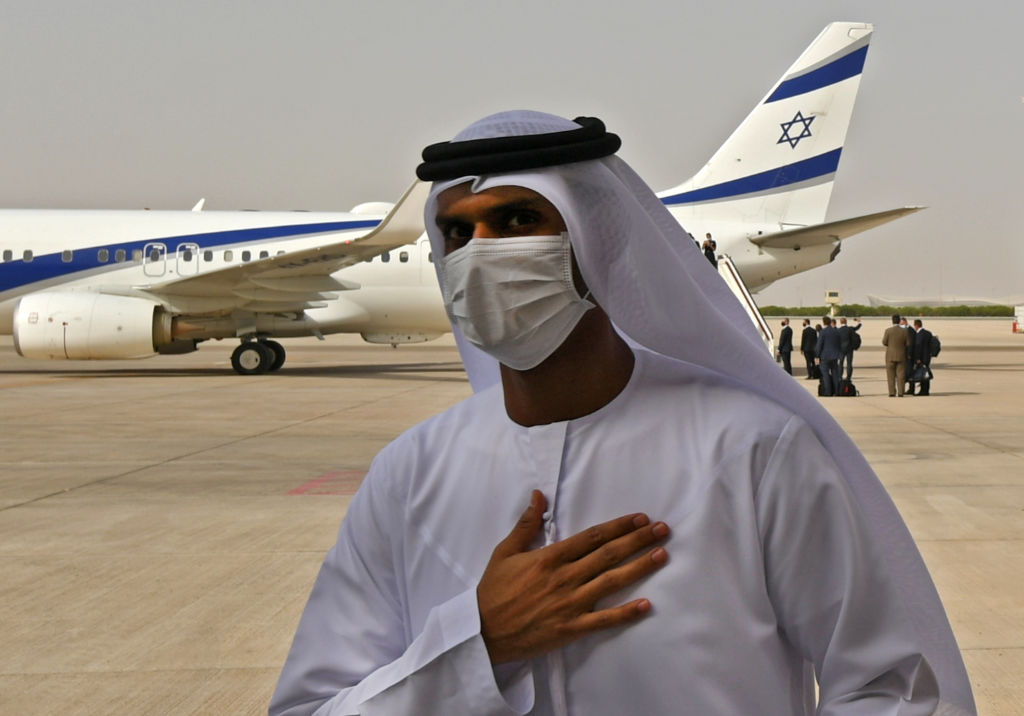 Since Hassan Rouhani (right) became the president of Iran, the surge in executions has given Iran the world's highest death penalty rate per capita.
Social media users, artists and journalists face harsh sentences on dubious "security" charges. In May 2014, four young men and three unveiled women were arrested after a video showing them dancing to the popular song "Happy" went viral on YouTube. They were sentenced to up to a year in prison and 91 lashes on several charges, including "illicit relations."
In November, the Iranian Supreme Court upheld a criminal court ruling sentencing Soheil Arabi to death for Facebook posts "insulting the Prophet" and "corruption on earth."