Sweden: "Have the Taliban Come to Town?" One Month of Islam and Multiculturalism in Sweden: December 2015 by Ingrid Carlqvist
A third of the recent asylum-house fires have been started by the asylum seekers themselves. — Sveriges Radio, public radio
"A very strong contributing factor to this development [the refugee disaster] is in the deeply self-important Swedish view that this country is a moral superpower. We have gleefully acted as the world's conscience. We have made a moral virtue out of staying out of World War II, which others perceived as pure cowardice. And we have been pompous about not joining the military alliance NATO, while coldly calculating that others will come to our aid in the event of war. " — Stefan Hedlund, Professor of Russian and East European Studies.
In Sweden it is illegal to engage in sex with children under the age of 15. It is considered as rape, even if it is consensual. But that apparently did not stop a Middle Eastern man, while living in the country, from impregnating his 14-year-old wife. Instead of prison, the husband, as well as the girl's parents, have all been rewarded with the permanent residency status. This story was exposed on December 1 by blogger Merit Wager, who regularly publishes stories leaked to her by Immigration Service employees. Wager's source wrote:
"This means that the public prosecutor, the police and the Immigration Service have all disregarded that the 'husband' is guilty of a crime which carries a minimum penalty of two years in prison. So, it is fine for grown men to have sex with 13-year-olds in Sweden without any kind of legal ramification? Equality before the law? No way. What kind of signal does it send to other people in a similar situation, or those planning on bringing a child bride here from their own country? Clearly, Swedish law applies only to Swedes."
December 3: A 26-year-old Syrian, known as "N.N.," was arrested on suspicion beating and threatening a 16-year-old at an asylum house in Borgholm. In October, N.N. had been convicted of two counts of making unlawful death threats against a Christian asylum seeker. When arrested, he tried to hide a cell phone on which the police later found pictures from the war in Syria, showing N.N. posing with swords and firearms.
The Christian asylum seeker testified during the trial that he had felt terrified when N.N. threatened to cut off his head. The municipal court decided to let N.N. off with a fine because "there is no reason to assume that N.N. will repeat his offenses." Now, he is again suspected of a serious crime, but the prosecutor sees no reason to hold him in jail this time, either — because there is "no risk of him committing more crimes."
December 5: The daily Helsingborgs Dagblad, ran a story about how a 70-year-old mural of Jesus is to be covered up in the spring when the Gustav Adolf parish house will be remodeled into a student house. According to the municipality, student life should be free from political and religious attachments, and therefore Jesus is to be covered by a sign. The student organization did not believe the denizens of Helsingborg would care but as it turned out, they did. December 9, the local paper reported that many people had become deeply upset by the measure. Readers commented: "One is astounded by the sycophancy" and "Have the Taliban come to town?"
The Church of Sweden, however, has no problem with Jesus disappearing. "It is not a big deal to me," a local priest, Björn Kjellström, said. "The artwork is beautiful and there has been a Christian presence in the building, but when you sell a property, the responsibility passes to the new owner."
December 8: A prosecutor in Vienna remanded a 17-year-old Somali girl, who is a resident of Sweden. She was suspected of collaborating with the Islamic State, where she was presumably headed upon her arrest. Public prosecutor Nina Bussek told SVT Nyheter public television: "I have asked the court to rule that she should remain in custody in order to give us time to investigate the suspected terror connections."
As it is not a crime in Sweden to belong to, or support, a terrorist organization, Austrian authorities decided to keep the 17-year-old in custody in Austria and charge her there. Christina Salzborn, spokesperson for the court in Vienna, told the daily Göteborgs-Posten: "If the Swedish authorities do not want her extradited, Austrian law permits that we try her case in Austria, even if the suspect is not an Austrian citizen and the crime was not committed here."
December 8: The municipality of Karlstad put 400,000 kronor (about $47,000) into a campaign featuring red stickers. They were sent out along with letters that read: "Every household in Karlstad municipality has received a sticker with the text 'Openness — Yes please!' Put it on your door or mailbox to show that you want to contribute to an open Karlstad. We hope that doors and mailboxes will shine red and signal 'a warm welcome to Karlstad.'"
The journalist Thomas Gür wrote on Facebook, "This is what Swedish authoritarianism looks like … with a smiling face and friendly insistent exhortations to 'solidarity.'"
Many were surprised by the municipality's website for the campaign, which looks like a dating website. The city's Communications Director, Katarina Lindström was very pleased that 116 people had registered and created profiles on the page during the first 24 hours, but displeased with the more than 70 attempts at sabotage during the same time.
December 9: The newspaper Dalarnas Tidning revealed that feeding the residents of Trängslet's asylum house costs staggering amounts — 7 million kronor (about $822,000) a month or 87 million a year (more than $10 million). According to the rules, the food should cost a maximum of 150 kronor ($17.50) per person per day, but Trängslet pays a private company 572 kronor ($67).
"Right now, we are forced to accept what is available and possible in order to handle the influx. Our ambition is, of course, to always minimize the costs for the taxpayers," said Immigration Service Unit Manager Maria Löfgren.
The resources seem limitless when it comes to asylum seekers, but the standards, as far as what Swedish schoolchildren are fed, are falling. It was recently reported , for instance, that the kids in Alvesta will not get milk with their lunch anymore, and some students may even be forced to pay for their lunches.
December 9: Public radio Sveriges Radio revealed that a third of the recent asylum-house fires have been started by the asylum seekers themselves. Despite the enormous public indignation this fall, when Swedes were accused of setting asylum houses aflame, and the government promised secret addresses for the facilities and helicopter surveillance, the police made a totally different assessment of the situation. The news broke thanks to Liberal MP Roger Haddad, of the Parliamentary Justice Committee, who invited the National Police Chief and the Security Service Chief to a meeting. "The National Police Chief said that the fires are not organized. There are still ongoing investigations. There have been some 30 asylum house fires and from what I understand, about a third have started inside the houses," Haddad said.
December 11: Aftonbladet revealed that an African woman temporarily employed at the Swedish embassy in Nigeria had been arrested. She is suspected of having sold 74 fake visas. The African woman was on a leave of absence from her job at the Immigration Service, and was working temporarily at the embassy as a migration attaché, handling immigration cases. In late 2014, the woman was sent home because she had "grossly neglected her duties."
Everyone who obtained fake visas was from the same West African country, which, however, was not Nigeria. When the woman was on vacation, all visa applications from this country stopped. Despite this discovery, it took an entire year before the woman was apprehended. She reportedly made a fortune from her activity and is now also being investigated by Dutch authorities on suspicion of "human trafficking." An internal report from the Immigration Service describes her actions as "alarming" and as "systematic fraud," and damaging to Sweden's image within international organizations.
December 11: While the festive Nobel Banquet took place in front of the entire world, a silent protest took place outside Stockholm's City Hall. The protesters consisted of a group of policemen who wished to show their discontent with their low wages and work situation. As they were not allowed to use loudspeakers (not to bother the Nobel Prize winners, the King and other dignitaries), the policemen had taped their mouths shut. "We feel as if we are being silenced. Quite simply, no one will listen to us," the head of the local police union, Stefan Eklund, told Sveriges Television.
December 14: The alternative news site, Nyheter Idag, revealed that a 24-year-old Muslim man who had murdered a woman in Oskarshamn on December 13, could have been deported from Sweden four years ago. The 24-year-old had arrived from Syria in 2011, along with his parents and siblings. In November of that year, he was convicted of the aggravated assault of a 33-year-old Swedish woman, pregnant with his child. After an argument, she had woken up when her boyfriend tried to suffocate her. He had then stabbed her in the stomach and chest. He had also tried to slit her throat.
The man was sentenced to 2.5 years in prison, but, as he had "a connection to Swedish society," he avoided deportation. In 2014, he was convicted of abusing the same woman; this time he got ten months in jail. As soon as he left prison, he met a new woman, whom he murdered.
December 15: Three men who raped a boy at an asylum house for "unaccompanied refugee children" were indicted. The suspects — from Iran and Afghanistan — claim to be between 15 and 18. According to the prosecutor, there are "a lot of sperm findings." Aside from aggravated rape, the men are charged with obstructing the course of justice: they had threatened to kill their victim if he told anyone what happened. The three men deny all charges against them.
December 16: A 16-year-old African migrant was charged with the unusually cruel murder of a homosexual transvestite in Gothenburg. The transvestite was badly beaten and the killer wrapped a dead snake around his neck. Later the same day, the police apprehended the killer. One of the strongest pieces of evidence against him was a video on his mobile phone. He had tried to erase it, but the police were able to retrieve it. The film showed the vi lying dead and the 16-year-old shouting abuse at him concerning his sexual orientation.
December 17: The much talked-about gang rape on the Amorella Sweden-Finland ferry in February 2015 ended with — nothing. When the investigators went through the evidence, it was discovered that one of the men had the woman's DNA on his genitals. He was charged, and then initially sentenced by the Solna District Court to three years in prison. However, when the case was decided in Appeals Court, he was acquitted. The Appeals Court said that the woman's DNA might have been transferred to his penis by the cell phone he stole from her, in a so-called multi -stage transmission. The woman, who was highly intoxicated when the crime was committed, could not remember who raped her and could not identify the suspect.
December 23: One of the young Moroccans suspected of the cruel gang rape at Fåfängan in Stockholm in September, was acquitted by the Appeals Court. The woman said she was raped six times by four people and had feared for her life. In the District Court, three of the men were sentenced to six to nine months juvenile care, but the Appeals Court acquitted one of them as since it could not be proven that he was above 15 years of age and therefore criminally responsible. The victim told the daily, Aftonbladet , after the District Court sentencing that she was very sad, after what the men had done to her, that they had been treated so leniently.
December 24: Three young men from Afghanistan were sentenced to one year in prison by the Östersund District Court for having raped an underaged girl in 2013-2015. The circumstances are reminiscent of the grooming gangs that have been uncovered in the United Kingdom. When the first Afghan contacted the girl via Instagram, she was only 11 years old. and When they started meeting after a few weeks, she had just turned 12. The girl has told the police that she felt pressured into having sex with the Afghan, in part because he had threatened to tell her parents what they had done, and in part because he threatened to harm himself. She felt bad and "disgusted" about the situation, she said, when interviewed by the police. When the first Afghan moved away, two of his friends started taking advantage of the girl. The three Afghans claim to have been born in 1995, 1996 and 1997, but as they most likely came to Sweden as "unaccompanied refugee children," they may well be far older. All three were convicted of child rape, but the sentences remained around one year in prison. The prosecutor did not move for them to be deported
December 26: Two patients and one employee were stabbed at a psychiatric ward in Gothenburg. The man carrying the knife had been a former patient in the clinic. When the police arrived at the scene, they were forced to shoot him. One of the stabbed men received life-threatening injuries. The others were seriously wounded but remain in stable condition. Threats and violence have become more and more prevalent in the Swedish health care system. According to the periodical Dagens Medicin, more and more staff are quitting. After a couple of serious incidents in 2013, members of the staff at the psychiatric ward in Gothenburg were equipped with shields to defend themselves against knives and other objects. To hire a security guard costs 82,000 kronor ($8,400) a week, or 3 million (nearly $120,000) a year, an enormous strain on the already thinly-stretched Swedish health care system.
December 28: After 96 years of non-stop Social Democratic rule, the northern Swedish city of Gävle is now to be ruled by the right-wing Alliance. This change happened after the red-green minority rule lost vote after vote, and could not get its budget passed when the Sweden Democrats, critical of immigration, voted for the Alliance. That the right-wing parties are now leaning on the Sweden Democrats is viewed as a dry-run before the elections of 2018, if there is not an extra election in between. The Conservatives' (Moderaterna) senior leadership approved the local cooperation with the Sweden Democrats.
December 28: Starting January 1, Sweden is set to retake its position as the country with the world's highest marginal taxes. Taxes on the last 100 kronor ($10) you make will be raised by 3%. The government believes this tax increase will yield another 2,7 billion kronor to the treasury, but several experts say that as people will work less, it will probably be a zero-sum game. The economist Jacob Lundberg even said the state might lose at least 2 billion kronor ($236 billion) from the tax increase:
"There is a great risk of that happening. They should be open about these types of effects. Now, there are no such calculations being made even though everyone in the Treasury Department knows that tax increases have these kinds of effects."
December 28: Opera singer Susanne Resmark, who had many of her bookings canceled after criticizing Islam on Facebook, sent an invoice of 90,000 kronor (about $10,000) to Båstad municipality, an invoice they are contesting on the grounds that there was no written contract. The singer told the local daily newspaper, Helsingborgs Dagblad: "They [the municipality] moved the date back and forth, which forced me to keep an entire week open for the Båstad municipality, and then they just dismissed me. Now they will be so kind as to pay what I am asking. If they do not want to talk about this, I have no choice but to contact a lawyer."
December 28: In an interview with the daily, Sydsvenskan, Sweden's Minister for Climate and the Environment, Åsa Romson, of the Green Party, said she wants Sweden to return to its old immigration policy within a couple of years. According to Romson, Sweden should be able to receive "considerably more" than 100,000 asylum seekers a year. The Green Party is basically in favor of free immigration, and this, she said, was the reason she was crying during a press conference in which the government, in an attempt to avoid a complete systemic collapse, advertised stricter rules for asylum immigration to Sweden.
December 29: Since the government decided to tighten the rules on asylum immigration, Swedish public debate has somewhat opened up. Lately, several new critics of immigration have stepped forward, among them a Professor of Russian and East European Studies, Stefan Hedlund. In an op-ed in the daily Göteborgs-Posten, "The Price is Too High for Swedish Moral Hubris," he wrote:
"A very strong contributing factor to this development is in the deeply self-important Swedish view that this country is a moral superpower. We have gleefully acted as the world's conscience. We have made a moral virtue out of staying out of World War II, which others perceived as pure cowardice. And we have been pompous about not joining the military alliance NATO, while coldly calculating that others will come to our aid in the event of war."
Hedlund closes the article by saying that previous governments are, of course, also responsible for the decay of Sweden, but adds:
"However, now Stefan Löfven is Prime Minister and has actively contributed to attracting many times the refugees that, for instance, Denmark has. He, like his predecessor, has shown a great penchant for talking about taking responsibility. Maybe it is now time for the Swedish voters to claim this responsibility. Is the Prime Minister ready to own up to his responsibility for the refugee disaster, and accept the consequences in the form of his resignation? Or does he intend to keep pointing the finger at all other countries (except Germany)?"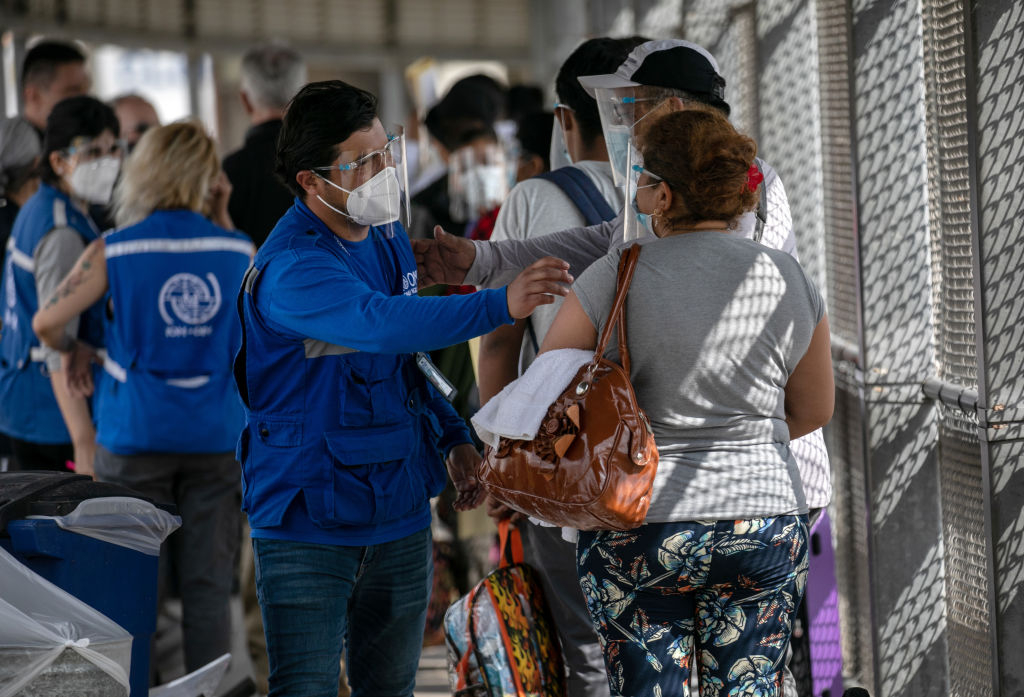 Left: The burned remains of a home for asylum seekers in Munkedal, Sweden, after it was torched in October 2015. Right: Swedish Prime Minister Stefan Löfven.
Ingrid Carlqvist is a journalist and author based in Sweden, and a Distinguished Senior Fellow of Gatestone Institute.