Open Letter to National Security Adviser Lt. Gen. H.R. McMaster 'Radical Islamic Terrorism' is Accurate and 'Helpful' by A. Z. Mohamed
In other words, as al-Kalbani has confirmed — and contrary to what McMaster has been telling his staff and his commander-in-chief, President Trump — Muslim terrorists are Islamic, and the term "radical Islamic terrorism" is apt, accurate and extremely "helpful."
---
During his first "all hands" staff meeting on February 23, President Donald Trump's new national security adviser, U.S. Army Lt. Gen. H.R. McMaster, called terrorism "un-Islamic" and the term "radical Islamic terrorism" not helpful.
Prior to the meeting, retired U.S. Army Col. Peter Mansoor told Fox News that McMaster, with whom he served in Iraq during the 2007 surge of American troops, "absolutely does not view Islam as the enemy… and will present a degree of pushback against the theories being propounded in the White House that this is a clash of civilizations and needs to be treated as such."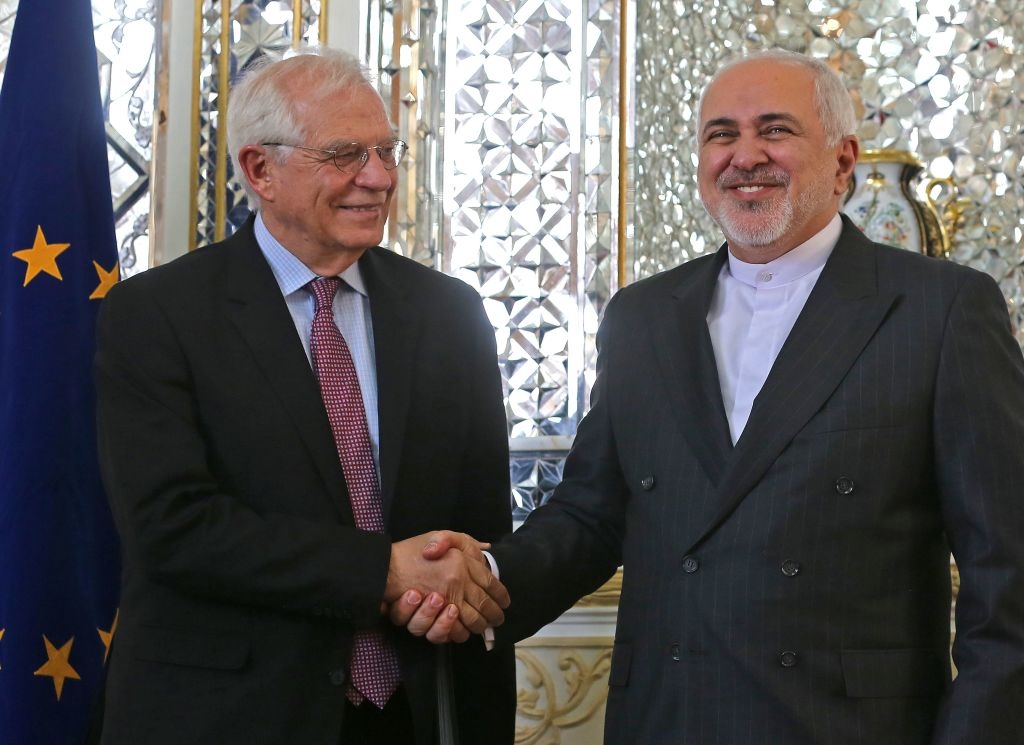 U.S. Army Lt. Gen. H.R. McMaster, President Trump's National Security Adviser. (Image source: Center for Strategic and International Studies)
Let us put McMaster's premise — which is antithetical not only to that of his predecessor, Michael Flynn, but to Trump himself and many of his senior advisers — to the test.
Less than three years ago, the Grand Mufti of Saudi Arabia, Sheikh Abdulaziz bin Abdullah Al ash-Sheikh — a grandchild of Muhammad ibn 'Abd al-Wahhab, the 18th-century founder of the Saudi school of Islam called Wahhabism — said, in an August 19, 2014 statement, that Islamic State (ISIS), and al-Qaeda, are Islam's "enemy number one."
This would be a good sign, if not for the fact that four days earlier, Sheikh Adil al-Kalbani, a former imam of the Grand Mosque in Mecca and a Salafi (a strict sect of Sunni Islam advocating a return to the early Islam of the Quran), tweeted: "ISIS is a true product of Salafism and we must deal with it with full transparency."
Later that month, al-Kalbani published two pieces in the Saudi government-aligned daily Al Riyadh — on August 24 and 31 — criticizing elements "in the Salafi stream for appropriating the truth and Islam and for permitting the killing of their opponents, and… clerics and society that dared not come out against them."
This was a bold assertion on the part of al-Kalbani: the Kingdom of Saudi Arabia is based on Wahhabism, a form of Salafism embraced by the monarchy.
In January 2016, al-Kalbani gave an interview to the Saudi-owned, Dubai-based network, MBC, in which he acknowledged with regret, "We follow the same thought [as ISIS], but apply it in a refined way." He added that ISIS "draws its ideas from what is written in our own books, from our own principles." (Author's emphasis)
McMaster should have been listening.
In the BBC World Service podcast "The Inquiry" (December 2015) — on a program called "Is Saudi Arabia to blame for IS?" — Professor Bernard Haykel, director of the Institute for Transregional Study of the Contemporary Middle East, North Africa and Central Asia at Princeton University, said: "The Islamic State's religious genealogy comes from 'Jihadi Salafism,' a theological current that is very old in Islam that is quite literalist." Muhammad ibn 'Abd al-Wahhab's well-known short books, he added, "are used by ISIS today."
Indeed, until ISIS began producing its own textbooks in 2014, the terrorist organization relied on official Saudi ones.
In addition, many fatwas (Islamic legal decrees) issued by senior Saudi clerics are markedly similar to those issued by ISIS and other terrorist organizations. As recently as February 2017, in fact — in a lesson aired on Saudi regime-aligned Ahwaz TV — Sheikh Ayman Al-Anqari cited various hadiths (a collection of the Prophet Mohamed's sayings) supporting his fatwa that "coexistence in the sense of freedom of religion… is null and void." He also advocated offensive jihad and death as a punishment for apostates.
It should be noted that Al-Anqari is a professor in the Aqidah (Islamic Faith) and Current Doctrines department in the College of Sharia and Islamic Studies at Al-Imam Mohammad Ibn Saud Islamic University in Riyadh.
In other words, as al-Kalbani has confirmed — and contrary to what McMaster has been telling his staff and his commander-in-chief, President Trump — Muslim terrorists are Islamic, and the term "radical Islamic terrorism" is apt, accurate and extremely "helpful."
A. Z. Mohamed is a Muslim born and raised in the Middle East.