Nkuko bigaragazwa n'itangazo ryashyizwe ahagaragara na Minisiteri y'Ingabo, rishyizweho umukono n'umuvugizi w'Ingabo z'u Rwanda, Brig Gen Joseph Nzabamwita, abasirikare bamwe b'u Rwanda bazamuwe mu ntera mu buryo bukurikira. Abahawe ipeti rya Brigadier G
For decades, it was impossible to bring Turkish military personnel or other state authorities to Turkish courts. Before the negotiation process between the Turkish state and the Kurdistan Workers' Party (PKK) began around 2009, Turkish military personnel had full immunity for the crimes they committed against the Kurds. No one could bring them to account. Those who even sought help from the police or gendarmerie could also be exposed to torture, rape or even murder.

---

It was for that reason so many violations of human rights in Kurdistan could be brought to court only decades after they were committed. To this day, no one has ever been punished. The immunity of state authorities, including "security" officials in Turkey, continues. Human rights cases are dismissed by the courts, one by one.

"We told the court that they did not have the intention of restoring justice, that we had lost our trust in them, and that they were not impartial. And we demanded they change the judge." — Human rights lawyer Tahir Elci, who was killed by police.

At the funeral of Kurdish lawyer and politician Vedat Aydin, state "security" forces opened fire directly into the funeral cortege and killed 14 people. No one has been charged with slaying Aydin or those who attended the funeral.
On November 28, Kurds in Turkey lost their greatest human rights lawyer, Tahir Elci. The Kurdish township, Cizre in Turkey's Kurdistan, where he was born in 1966, has for decades been exposed to state violence.
Under the guise of "fighting against Kurdish terrorists" — Turkey's typical excuse for murdering Kurds and destroying their homeland — the residents of Cizre have been subjected to countless human rights abuses: torture against civilians, extrajudicial murders, forced displacements, and "disappearances." All of Cizre's villages — like many in other Kurdish towns — were attacked and forcibly evacuated by the Turkish military in 1990s.
While working as a lawyer in Cizre in 1990s, Elci was arrested, tortured by Turkish "security" forces, and the recipient of repeated death threats. He moved to Diyarbakir, where he continued working as a human rights lawyer. As chairman of Diyarbakır Bar Association, he tried to be there as the lawyer for the victim or the victim's family.[1]
Elci also served as the lawyer of the Diyarbakir KCK (a group of communities in Kurdistan) during trials in which hundreds of Kurdish politicians, mayors, activists, journalists, doctors, university students, children and others were arrested beginning between 2009 and 2012. Elci tried to shine light on the crimes Turkey has committed in Kurdistan: again, torture, unlawful and arbitrary detentions, forced disappearances, forced displacements, murders, massacres, bombings, burned down and forcibly evacuated villages. Elci also helped victims to find justice both at Turkish courts and at the European Court of Human Rights (ECHR). [2]
For decades, it was impossible to bring Turkish military personnel or other state authorities to Turkish courts. Before the negotiation process between the Turkish state and the Kurdistan Workers' Party (PKK) began around 2009, Turkish military personnel had full immunity for the crimes they committed against the Kurds. The Turkish armed forces were like the Gods of Turkey — extremely unjust and merciless against the Kurds. The armed forces brutally murdered or tortured Kurds wholesale, sometimes dumping the corpses into wells or dousing them in acid and throwing them into fields.
No one could bring these men to account. Those who sought help from the police or gendarmerie could also be exposed to torture, rape or even murder.
It was for that reason so many violations of human rights in Kurdistan could be brought to court only decades after they were committed. To this day, no one has ever been punished. The immunity of state authorities including "security" officials in Turkey, continues. Human rights cases are dismissed by the courts, one by one.
In such a climate of fear, Elci had the moral courage to defend the victims and seek justice for them, especially after a series of massacres: the Lice Massacre, the Cizre/Cemal Temizoz Massacre, the Kuskonar and Kocagili Massacre, and the Roboski Massacre.[3]
It was a statement Elci made live on CNN Turk on October 14 that marked the beginning of the end of his life.
On a debate program, the topic of which was something completely different, he was asked by a Turkish ultra-nationalist whether the PKK was a terrorist organization. Elci replied: "The PKK is not a terrorist organization. Even if some of the PKK's acts have a terrorist character, the PKK is an armed political movement. It is a political movement that has political demands and a serious public support."
While others involved in terrorism could try to make the same claim, whether true or not, should they be murdered for just saying that? Elci was a peace activist, not a terrorism apologist. He criticized some acts of the PKK for their treatment of civilians. The PKK and other groups, such as the Palestinian Authority (PA), are also worlds apart in terms of their charters, ideologies and acts. If someone asked you a question about the PA on national TV, you could express your point of view. You would not be murdered. But for a comment in Turkey about the PKK, most probably Turkish nationalists, who make up the majority in Turkey, would try to arrest or murder you.
Elci criticized the other participants of the program for being against the negotiation process between the Turkish government and the PKK. Evidently those remarks made him a "criminal." On October 19, a few days after making these statements, an arrest warrant was issued against Elci. On October 20, at the Diyarbakir bar association, he was detained by police in armored vehicles.
"Because of a statement, a bar president is arrested. This is a dramatic moment for the freedom of expression and democracy in Turkey. Right now, a bar president is arrested from a bar association due to his remarks," Elci said.
As part of his defense, he stated:
"That the civilian figures like us — in the midst of all our efforts — are immediately exposed to criminal proceedings and a warrant, due to a statement made on a TV channel, constitutes a huge blow to resolving this issue through peaceful means.

"I used my right to free speech that is guaranteed in the constitution and international treaties. While I use this right, I do not have to agree with the way the official ideology of the state or an ultra-nationalist political party expresses and defines issues or phenomena.

"My own way of expression or defining might offend the government or some groups in the society. It can even shake them. But that is why the freedom of expression exists. If I — as a civilian who lives in the middle of such a heavy issue and as the head of a very important trade body — cannot express myself freely and cannot utter a view or comment different from the official ideology, how will we resolve such a historic and social issue?"
Elci also pointed out the double standards of the Turkish government regarding different armed organizations:
"Hamas, one of the Palestinian organizations, is recognized as a terror organization by the U.S. and the EU. But the government of the Republic of Turkey officially hosts Khaled Mashaal, the leader of this organization, and applies a state protocol for him as if he were a head of state — let alone recognizing Hamas as a terror organization. More importantly, our Prime Minister Davutoglu has said that he does not see ISIS, which the entire world sees as a barbaric and savage organization, as a terror organization."
Elci also explained in detail his efforts of making both sides (the Turkish side and the Kurdish PKK) silence the guns and reach a democratic resolution.
Elci was released that same day, with a ban on traveling abroad. The prosecutor demanded a 7.5 year prison sentence for him as punishment for his remarks.
After his release, Elci said that he had received countless death threats on social media and the phone. "They describe killing me," he said in an interview with Channel 4.
"Particularly, on social media, I got hundreds of tweets, which wished for my killing, and in some tweets, they described how they would kill me; they gave details of the killing of me. We got maybe tons of phone calls".
When the correspondent asked him if Turkey is a dangerous place when you cannot speak without receiving death threats, he responded: "Normally, it is not so dangerous but when you are talking about some sensitive problem, such as the Armenian genocide, the PKK, terrorism, some taboo of the official ideology, if you try to question some red line of the government or of the state, it is trouble."
Elci also said in an interview with the newspaper Agos that after his appearance on the debate program, he had been exposed to a smear campaign: "I expressed a sociological observation [regarding the PKK] as a response to the remarks made by a representative of an ultra-nationalist political party who was making propaganda. That they are so violently clamping down on me because of that shows that the government has lost its composure. And this is a very dangerous situation."
The TV channel that hosted Elci was punished. On November 12, Turkey's Supreme Board of Radio and Television (RTUK) fined CNN Turk 225,000 euros for Elci's remarks on that debate program.
On 28 November, Elci held a press conference, in which he spoke about a historic minaret that had been damaged as a result of the military attacks carried out during the curfew imposed by the government just days before in Sur, a district of Diyarbakir. And in his last public speech, called for an end to violence between the Turkish state and the Kurdish PKK.
"Years ago, we watched in dismay the scenes of how the Taliban bombed the Buddha temple in Afghanistan. In the last few years, we have watched in worry and pain how the barbaric group called ISIS has assassinated and bombed the historic accumulation of humanity in Palmyra, in Mosul, in Shengal, the land of Yazidis. As the people of Turkey, we always wished that those things would remain far from us. But unfortunately in a very short time, similar attempts have been made against our historic values and places."
He then went on to say that the historic bell-tower minaret, built in the pre-Islamic era and unique to Anatolia, had been damaged by gunshots two days earlier. "We would like to make an open call from here: We do not want arms, clashes, operations in this area, which is a joint site of humanity and which has hosted countless civilizations. Let wars, clashes, guns and operations be away from this area."
A few minutes later, he was killed with one bullet to his head.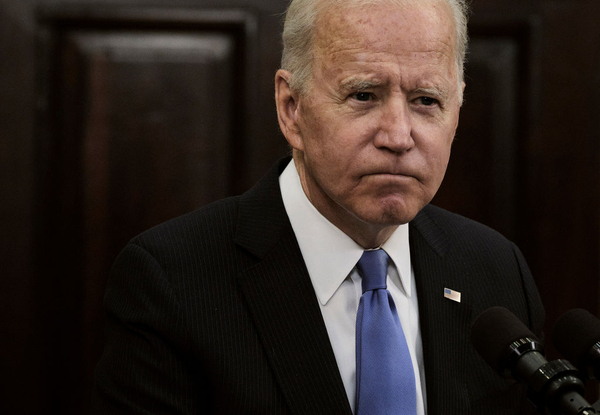 Tahir Elci (center, wearing tie), moments before he was murdered. (Image source: Voice of America)
The video of the shooting shows that the bullets fired by police officers at two persons running away at close-range had no effect, and that one of the police officers switched and then hid the gun he was using (possibly loaded with blanks) with another weapon from his pocket. Then he started shooting at where Elci was standing. Then we see the dead body of Elci on the ground.
It appeared to many as if there may have been an attempt by the Turkish police to make the murder appear as if it had been "an attack committed by the PKK in a shootout between the Turkish police and some groups affiliated with the PKK." After the murder, Turkey's Prime Minister Davutoglu declared, "The gun belongs to the PKK members."
Prof. Umit Bicer , an expert on forensic science, said in televised comments that the bullet must have come from where the police officers were.[4]
Elci was not the first leading activist or Kurdish lawyer murdered in Kurdistan.[5]
The vice-president of the Human Rights Association (IHD), and a prominent Kurdish human rights lawyer, Eren Keskin, said in an interview on IMC TV regarding Elci's murder that,
"This attack has been committed against Kurdistan and the Kurdish people. I feel as if I am in 1992. Back then, we received the death news of our friends every single day. And now we have received the death news of Tahir. These murders, known as 'murders by unknown assailants,' are usually all the work of the Special Forces Command or the Counter-Guerrilla [affiliated with the Turkish Armed Forces]. The government has made a deal with this structure. This decision [to murder Elci] has been made jointly with the government."
Keskin added that ever since Elci made his statements on live TV, she had been uneasy. "We started to wait for this consequence ever since Tahir said on TV that 'the PKK is not a terrorist organization.' All of us, Keskin's Kurdish colleagues, are waiting for the same consequence for ourselves. Everybody is thinking: How long will we stay alive?"
On the day of Elci's murder, the prosecutor's office in Diyarbakir issued a gag order on the investigation.
A lawyer, Ahmet Ozmen, commented: "Since the very beginning of the investigation, despite our repeated requests, the complete file has not been revealed to us. Although there has been no legal decision made, a de facto confidential status has been applied to the case. The parts of the reports and documents of the investigation that have been provided show that it is not being carried out in an effective manner."
After Elci's murder, the governor office in Diyarbakir announced a curfew in the town of Sur, the place Elci was killed. The pro-Kurdish Democratic Regions' Party (DBP) called on its members to carry out demonstrations in protest of the murder. But the police used pepper spray and water cannons on the crowd who wanted to march.
In Istanbul, as well, the members of the bar association wanted to march in protest in the city center. First, the police did not allow them to; then attempted to disperse the crowd with tear gas and water cannons.
On December 1, the pro-Kurdish Peoples' Democratic Party (HDP) at the Turkish parliament filed a motion demanding an investigation into the murder of Elci. The motion was rejected by the votes of the MPs of the ruling Justice and Development Party (AKP) and the Nationalist Movement Party (MHP), an opposition party.
If Turkey truly aimed to achieve a just peace with the indigenous Kurds in Kurdistan, it could have respected a free, informed and constructive debate on all of the aspects of the issue.
But when one wants to talk about the Turkish history or state institutions in a critical way or just differently from the official state ideology, he is discouraged from doing so by the Turkish penal code.
According to the article 301, those who "denigrate the Turkish nation, the state of the Turkish Republic, the Grand Assembly of Turkey, the judicial institutions, the military or police organizations of the state" shall receive a prison sentence.
The only way people in Turkey are allowed to talk and write about the Kurdish PKK is to condemn, curse and dehumanize it.
Kurdish organizations, however, are ready and willing to talk with Turks and their state authorities and reach a humanitarian and non-violent resolution.
But as Turkey has proven one more time with the murder of a peace activist, it evidently does not aim to settle this issue justly or democratically. Ever since the establishment of the Turkish Republic, it makes no distinction between those engaging in armed struggle, legal politics or even peace activism. Apparently, all of the Kurds demanding national rights are enemies in the eyes of the Turkish state.
All one has to know about a country is if its dissenters are allowed to live or are assassinated. In the civilized world, people respond to words with words. A civilized state would protect free speech and its citizens' right to life.
Elci spoke his mind — without calling for violence. He did not incite hatred or murder. He dedicated his entire life to reaching a peaceful and democratic resolution for the issue of Kurdistan.
But Turkey gave its usual response: intimidation and murder. Turkish authorities seem to have wanted to give the message to all Kurds that, "If you say things about the PKK or the Kurdistan issue that the state does not approve of, you will end up like Tahir Elci."
Who is the real criminal?
Uzay Bulut, born and raised a Muslim, is a Turkish journalist based in Ankara.