Dear Friends,
Our mission to you is to provide the freshest, most original commentary on the dangers of terrorism, the threat of Iran, and human rights issues from around the world. We always hoped to drive the discussion on global security concerns, the development of democratic governance, and the consequences of unchecked multiculturalism and unaccountable institutions.
---
In this light, we would like to share with you the impact we have been having on the national and international stage. Below you will find selected references to our work that have been cited recently by prominent news outlets, blogs and other sources. Going forward, we would like to send you updates on how our work is helping to influence the public discourse on the issues we believe are fundamental to the preservation of free societies.
Thank you so very much for your continued support to Gatestone Institute — it is so immensely appreciated!
Warmest,
Nina Rosenwald
President, Gatestone Institute
Gatestone's Impact
Gatestone Institute has wielded a strong influence over the past month in shaping public discourse regarding the social consequences of mass migration in European countries.
Fox News' Megyn Kelly interviewed Gatestone Institute Distinguished Senior Fellow Soeren Kern about the cultural repercussions the migrant crisis has created in Europe.
This September report from Kern on the rape epidemic in Germany, perpetrated by migrant men against German and migrant women, was cited by The Wall Street Journal's Bret Stephens in his article "The Cologne Portent."
Stephens writes: "In September, Soeren Kern of the Gatestone Institute chronicled some 30 cases of rape and sexual assault perpetrated by migrants against German and migrant women alike. 'In Bavaria, women and girls housed at a refugee shelter. . . are subject to rape and forced prostitution on a daily basis,' Mr. Kern writes, citing reports from women's rights groups. 'The price for sex with female asylum seekers is 10 euros.'"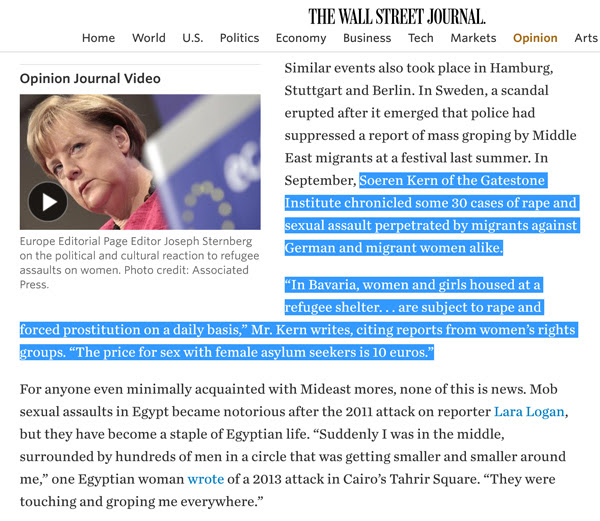 Katie Pavlich, a columnist at The Hill, one of the most widely read publications on Capitol Hill and in the White House, also cited Kern's report about the spike in sexual assaults in Germany.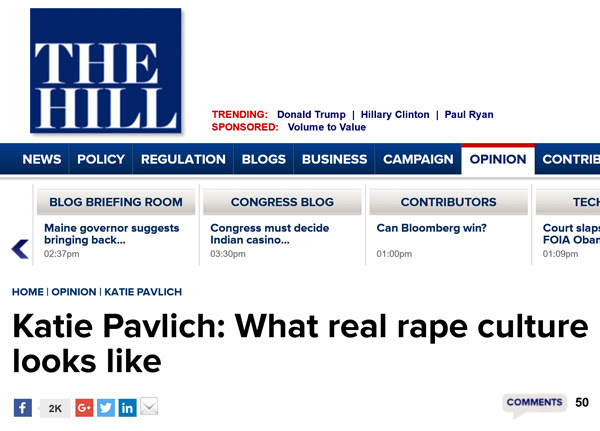 Pavlich wrote, "In September 2015, the Gatestone Institute published a lengthy piece about the growing rape epidemic in Germany and in other countries around Europe," and then quoted Kern.
The reports from Gatestone Institute Distinguished Senior Fellow Ingrid Carlqvist on the problems of assimilation in Sweden seem to have inspired a spate of articles echoing the same information, often without attribution; a year ago there had been zero reporting on Sweden.
Khaled Abu Toameh, Gatestone Institute's Distinguished Senior Fellow and an award-winning journalist, was first to scoop that ISIS was trying to infiltrate Gaza and the West Bank. He was also the first to scoop that a new Iranian-backed terrorist group, Harakat al-Sabireen, is infiltrating Gaza and the West Bank.