Daily Archives:
June 18, 2017
If present demographic trends continue, in a few decades, native Swedes could easily become a minority in their own country.Swedish ambulance personnel want gas masks and bulletproof vests to protect their staff against the escalating attacks, similar to equipment used by staff working in war zones.
Most dangerous, however, is our inability to deal forcefully with problems undermining Western societies, because some Western media refuse to admit that the problems exist.
In January 2015 The New York Times denied that there are "no-go-zones" — areas that are not under the control of the state and are ruled according to sharia law — dominated by certain immigrant groups in some urban areas in Western Europe. The American newspaper mentioned this author, alongside writers such as Steven Emerson and Daniel Pipes, for spreading this alleged falsehood. The article was published shortly after Islamic terrorists had massacred the staff of the satirical magazine Charlie Hebdo in Paris on January 7, 2015. Other established media outlets such as the magazine The Atlantic also dismissed claims of no-go-zones.
Fox News issued an unusual on-air apology for allowing its anchors and guests to repeat the suggestion that there are Muslim "no-go zones" in European countries such as Britain and France.
Regarding the subject of "no-go-zones," this is largely a question of semantics. If you say that there are some areas where even the police are afraid to go, where the country's normal, secular laws barely apply, then it is indisputable that such areas now exist in several Western European countries. France is one of the hardest hit: it has a large population of Arab and African immigrants, including millions of Muslims.
I have been writing about the problems in Sweden and the rest of Europe for many years. The problems are unfortunately all too real. Here are a few facts:
Sweden surpassed ten million inhabitants in early 2017. The recent population growth is almost entirely due to mass immigration. If present demographic trends continue, in a few decades native Swedes could easily become a minority in their own country. The economist Tino Sanandaji suggests that this transformation could happen within the coming generation.
Statistics from January 2017 indicate that for people born in Sweden, the unemployment rate is 4.3%. Yet for people born abroad, the unemployment rate is a staggering five times higher, at 22.1%. This constitutes a huge economic and social burden for the taxpayers. The famous Swedish welfare state has been quietly cut back for many years.
In an essay published in February 2016, Stockholm police inspector Lars Alvarsjö warned that the Swedish legal system is close to collapse. The influx of asylum seekers and ethnic gangs has overwhelmed the country and its understaffed police force. In many suburbs, criminal gangs have taken control and determine the rules. The police, fire brigades and ambulance personnel in these areas are routinely met with violent attacks.
Malmö, Sweden's third-largest city, houses over 300,000 people, as of 2017. Despite its modest size, the town has a crime rate equal to that of vastly larger cities. The local police are barely able to investigate murders. Less serious crimes often go unpunished. Malmö probably has the highest percentage of Muslim immigrants of any city in Scandinavia. The most Islamic city in Scandinavia also happens to be the most criminal and the most violent.
In November 2016, Malmö's chief prosecutor Ola Sjöstrand publicly admitted that his office was approaching a total collapse in terms of criminal investigations. "If people are hit by crimes which then aren't investigated, they will lose faith in the rule of law," Sjöstrand told the regional newspaper Sydsvenskan.
During New Year's Eve celebrations at the beginning of 2017, parts of central Malmö resembled a war zone. Young immigrants shouted "Jihad!" while throwing fireworks at people. Swedish teenagers gathered in a large group to avoid being robbed.
A janitor in Malmö was shot and sustained life-threatening injures while clearing snow in February 2017. Police detained several suspects, understood to be linked to gang violence, for questioning. A 15-year-old boy was arrested on suspicion of attempted murder.
Meanwhile, officials at a local electrical firm announced that they would no longer expose their staff to risk by taking jobs in Malmö; there is just too much violent crime in the city.
Beginning in March 2017, the emergency ward at the hospital in Malmö will lock the doors at night. This is a security precaution that became necessary due to repeated violent threats from certain gangs or clans against patients and staff.
In July 2015, the police in Malmö asked for assistance from the national police to stop the wave of violence. Apparently, even that response was not enough. In January 2017, the police chief, Stefan Sintéus, publicly appealed to residents in Malmö for help in containing violent crime and deadly gang shootings: "Help us to tackle the problems. Cooperate with us."
Peter Springare, a police officer in the town of Örebro in central Sweden, finally vented his frustration in February 2017. Migrants are to blame for the vast majority of serious crime in Sweden, causing the police force to become overloaded, he wrote on Facebook. When dealing with drug crimes, rapes, robberies, aggravated assaults, murders, extortion or violence against the police, the suspected perpetrators very often have names such as Ali, Mahmoud or Mohammed. They usually have a family background from Iraq, Turkey, Syria, Afghanistan or Somalia. Others do not have valid papers.
Gothenburg, Sweden's second largest city, has been for several years one of the most important recruitment centers in Europe for jihadists seeking to join the terrorist group Islamic State in Iraq and Syria (ISIS). A survey carried out in 2016 showed that about one in nine school students aged 12-18 in certain Gothenburg suburbs openly expressed sympathy with militant Islamic groups.
Nordstan in Gothenburg is one of the largest shopping malls in Sweden, located in the heart of the city. 3,250 crimes were reported to the police from Nordstan in 2016. That number is from a single shopping mall in one year. Aggressive groups of Muslim immigrants, especially young men from North Africa, Syria or Afghanistan, partly dominate the mall. "I've had people in front of me that look like they are 35, but who claim to be 15. I can't prove they're lying so we have to release them," Rikard Sörensen from the police said.
Stockholm suburbs such as Husby, Rinkeby and Tensta house large concentrations of recent immigrants. These districts are riddled with crime, violence and social problems. The Swedish police have repeatedly been attacked by criminal gangs there, even with hand grenades.
One day in December 2016, shopkeepers in Husby closed their stores as a protest. Salam Kurda is the chair of the local shopkeepers' association. He says he has had enough after his shop was burgled. Politicians and the police have abandoned Husby to the criminals, states Kurda, who plans to give up his shop. He says it is not profitable and he doesn't feel safe.
In December 2016, the American Jewish documentary filmmaker Ami Horowitz told the story of his venture into Husby. A few seconds after they arrived, five men approached them. They said "You guys gotta get out of here right now." The film crew, being Swedish, turned around and ran for it. Horowitz decided to stay and try to figure this thing out with the men.
The five men then immediately attacked Horowitz, punching, choking and kicking him. Nobody came to his aid, even though this attack took place in a public area outside Stockholm. Horowitz recalls his assailants saying something in Arabic as they beat him to the ground.
"Let's define what a 'no-go area' means, really, at least in Sweden," Horowitz says.
"What's interesting is, there's an actual debate out there whether or not these places even exist, right? You go to CNN, the BBC, and you listen to people discuss no-go areas in France, in Belgium, in Sweden, in Germany. And there's an actual debate whether this is real or the figment of the conservative imagination. I can tell you for a fact they exist. And in Sweden what that means is, and this is what the police tell me, they use the words 'no-go area.' They said, in their words, 'If we're chasing a suspect, and they cross into this no-go area, we simply stop pursuit.' And if we want to enter this area, we have to go in with an armed convoy, as if you're going into like the kill zone in Afghanistan."
In 2014, the Swedish police themselves estimated that there were 55 areas in which they are no longer able to uphold law and order. That number is increasing. The country also experiences shocking levels of violence against ambulance personnel in some areas. Swedish ambulance personnel want gas masks and bulletproof vests to protect their staff against the escalating attacks, similar to equipment used by staff working in war zones.
In February 2017, the local police chief Erik Åkerlund in Botkyrka near Stockholm denied that "no-go zones" exist in Sweden. This claim does not sound very credible.
When dissident writers such as this author wrote about these issues 10-15 years ago, the real problems we raised were falsely dismissed as the "xenophobia" of alleged "right-wing extremists."
Unfortunately, the "multicultural" problems in Sweden have grown so large and visible that some international media now regularly write about them. Swedish authorities apparently find this hugely embarrassing. They try to conceal this unpleasant reality as much as possible. In 2016, the Swedish embassy in London complained that Britain's Daily Mail newspaper was running a campaign against Sweden's immigration policy.
In February 2017, U.S. President Donald Trump made some critical remarks about the situation in Sweden, regarding immigration and security. This triggered protests from the Swedish government and the mass media. At the same time, violent riots once again erupted in Rinkeby, a Stockholm suburb with many Muslim immigrants. A Swedish press photographer was assaulted by around 15 people when arriving in Rinkeby to report on the riots.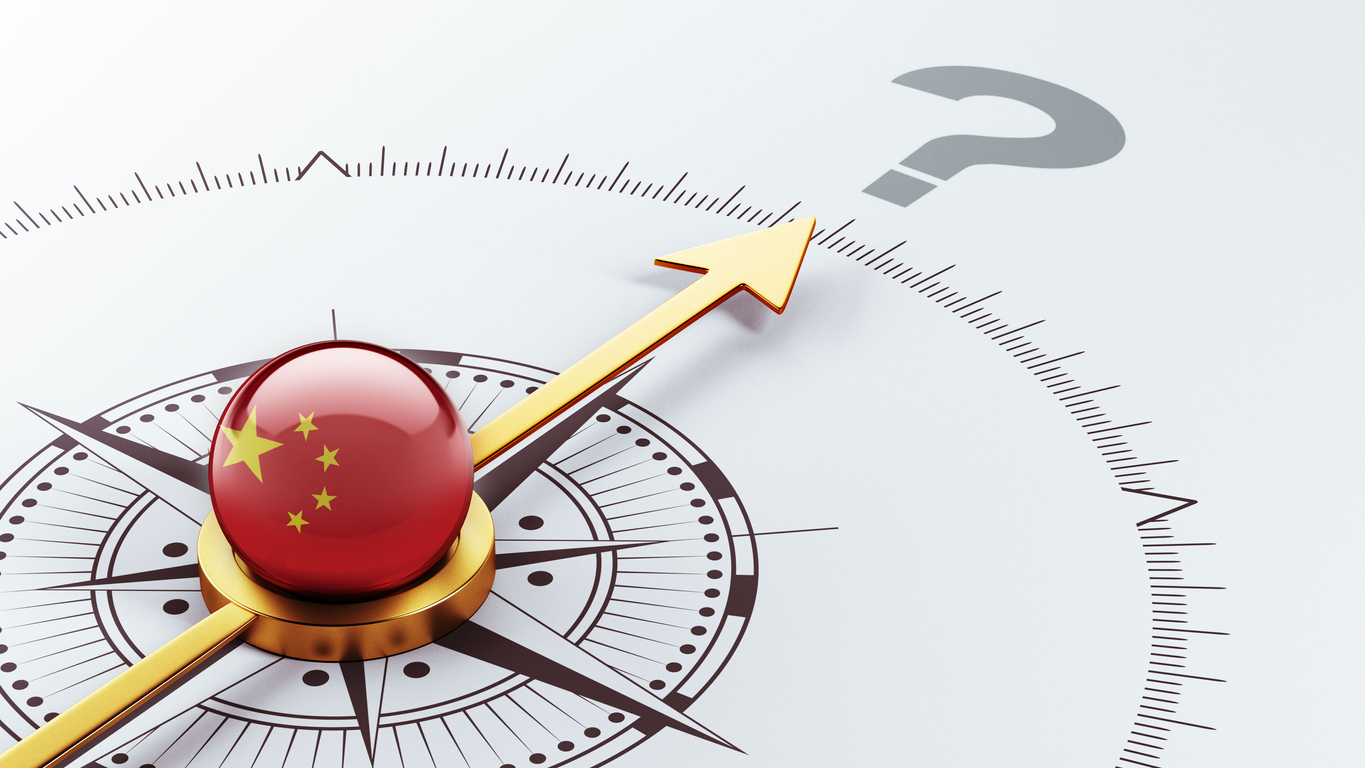 Cars burn during a riot in Stockholm, on February 20, 2017. (Image source: YouTube/gladbecker82 video screenshot
Two leading politicians from the Sweden Democrats supported Trump's comments in the Wall Street Journal. Immigration, they argued, has indeed caused major problems in Sweden.
In Malmö, violent crime is no longer limited to districts such as Rosengård. Gang-related shootings happen in different parts of Malmö, and in other cities such as Gothenburg.
A survey from 2016 indicated that nearly half of all Swedish women are afraid to go outside after dark. 46% of women feel very unsafe or somewhat unsafe when they exercise alone in the dark — an indication that there is a widespread sense of fear and uncertainty across much of the country, not just in a few urban areas. "Feminist" Sweden has very high rape rates.
Swedish women have never had more feminism, and have never been less safe.
In January 2017, Magnus Olsson, a politician from the Sweden Democrats in Malmö, suggested that the military should be deployed in the city. "There is a great lack of police officers in Sweden and Malmö. For this reason, it is perhaps time to let the military and police stand together to reestablish order in the country," he said.
Sweden's military forces have been drastically reduced since the Cold War. However, the authorities suddenly seem to have realized that there could be potential for armed conflict in the future. There are now plans to reintroduce compulsory military service.
In early 2017, the Swedish police were instructed to increase their preparations for war. They were not told who this potential war would be against, although the authorities like to talk about an alleged threat of an invasion from Russia.
It is not, however, the Russians who now routinely burn cars and commit gang-rapes in Swedish cities. These crimes are largely committed by recent immigrants, many of them Muslims coming from war zones. These immigrants have for decades been allowed in by the ruling political elites, applauded by the mass media and supported by the EU and the UN.
The Islamic terror threat in Western Europe is now endemic. In late 2016, the police at Brussels International Airport detained 30 terror suspects in one month. That is one potential terrorist per day, at one European airport. Belgium's highest-ranking police chief warned in February 2017 that the terror threat remains "grave" after the Brussels bombings on March 22, 2016. Because of the many radical Muslims living in Belgium, the authorities are concerned that Belgian citizens may lose their visa-free access to the United States.
Due to the threat of terrorism, robberies and street crime, many Chinese, Japanese and Korean travelers have dropped their holiday plans in France. Chronic instability and violence have damaged the country's reputation as a travel destination. Even a prolonged state of emergency and large numbers of police and soldiers deployed in the streets are not enough to uphold law and order.
In February 2017, Paris and other French cities were once more rocked by days of rioting by Muslim and African immigrant. The trigger was an allegation of police violence. However, discontent seems to be endemic. Riots among immigrants could erupt again at any moment.
After a firebomb attack on four police officers near Paris in 2016, France's prime minister insisted there were no no-go zones in the country. However, this is not what the police themselves say.
"Of course there are no-go zones in France where the police cannot intervene and do their jobs in safety," says Denis Jacob from the union Alternative Police-CFDT.
"And it's the same for fire fighters or pretty much any representative of the state. The police can't apply the law in these areas, they are attacked. If the police can't do their work it's because there are criminals and delinquents who don't respect the law."
Yet it would be very bad for business and tourism if the authorities openly acknowledged this. "Governments will never admit there are no-go zones because it's a sign of a failed state," Jacob adds.
As Soeren Kern writes at Gatestone Institute:
"The problem of no-go zones is well documented, but multiculturalists and their politically correct supporters vehemently deny that they exist. Some are now engaged in a concerted campaign to discredit and even silence those who draw attention to the issue."
What does it take for the New York Times and other established media to define an area as a no-go zone?
It is an indisputable fact that a number of areas exist in several Western European countries where criminal ethnic gangs dominate the streets and where even the police find it very difficult to walk in safety. The number and size of these areas, fueled by mass immigration, seems to be growing.
If the New York Times and other mass media deny this fact, then they are engaged in producing "fake news." People who truthfully warn about these problems thus risk being unfairly vilified and smeared for doing so.
Most dangerous, however, is our inability to deal forcefully with problems that are undermining Western societies, because some Western media refuse to admit that the problems exist.
Mass immigration from incompatible cultures, particularly from the Islamic world, is gradually undermining law and order in many Western cities. If Western media refuse frankly to acknowledge this fact, they are putting the long-term survival of our societies seriously at risk.
Fjordman, a Norwegian historian, is an expert on Europe, Islam and multiculturalism.